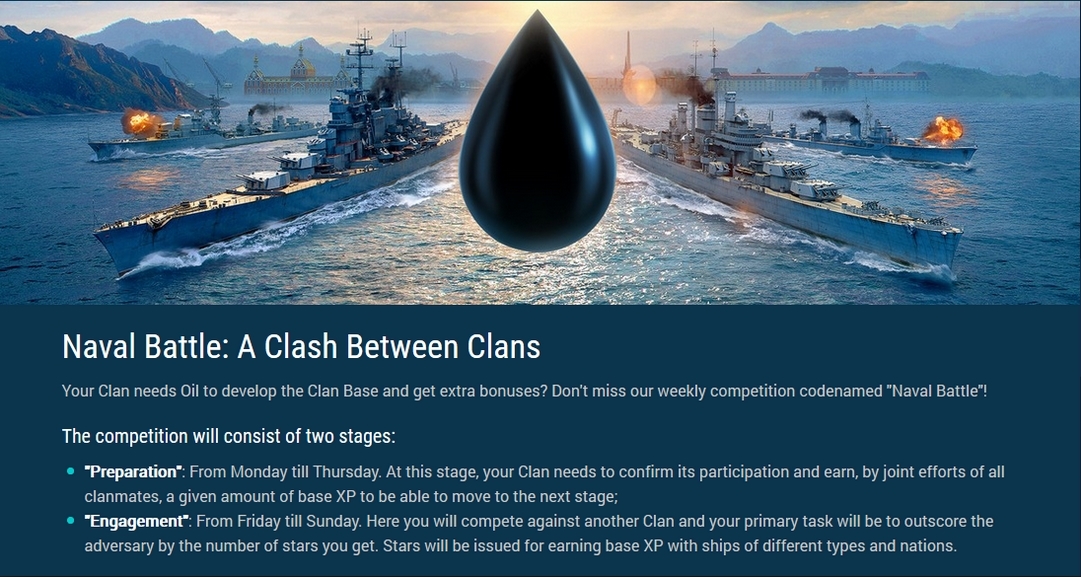 ---
If a player completes a mission, they acquire a star for their Clan, which gains the Clan access to a more complicated mission.
An attempt is spent on each battle regardless of its result.
Each player has ten attempts only for an Engagement.
An Engagement can end with a victory, draw, or defeat.
The result determines the amount of Oil and number of special rating points the Clan receives.
These points affect the selection of opponents for the Engagement. The Clan's rating can be checked out in the relevant tab of the Naval Battle section.
This is a non-decreasing rating, the increase of which depends on the success of the Clan in the competition during the Engagement stage.